lets just say the prices speak for themselves our way to say
THANK YOU for making us #1!!
THE BEST VALUE KIDS BIKES ON THE PLANET
IRELANDS LARGEST RANGE OF KIDS MINI DIRT BIKE
START THEM YOUNG WITH MUCK AND FUN + COBRA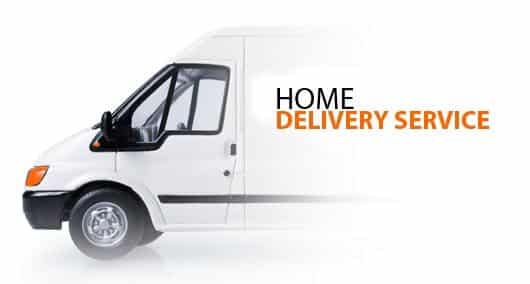 ORDER TODAY GET TOMORROW NATIONWIDE €60.00
ON ORDERS OVER € 1000.00 GEAR CAN BE INCLUDED
The reason we are more expensive on delivery is bikes are not supplied in a box but professiounaly built in Wicklow and arrive on small pallet ready for some Muck and fun!
We would never ever sell a customer a complex machine like a motor bike and quad and let you our value customer build it yourself!
We guarantee everything we sell and parts back up for life
All bikes come with first free service and cost price on any gear you may need
If they can ride a bike then they should be fine for our bikes
All light weight to make setting the hang of it as easy as possible
1 YEAR PARTS AND LABOUR WARRRANTY
2 FREE services - COST price clothing
---------------------------------------------------------------------------------------------------------------------------------------------
FIRST UP OUR COBRA TWO STROKE IRELANDS BEST SELLING KIDS DIRT BIKE
FULL PRICE €495.00 NOW ONLY €399.00 SERIOSU VALUE
Built, tested and made ready to go by us in wicklow
Full spares back up for life
Simple and easy bike to learn on and maintain
IRELANDS CHEAPEST KIDS DIRT BIKE WITH WARRANTY
This latest cobra from Muck and Fun has taken mini dirt bikes onto a whole new level. Never before has there been a bike this good looking or with this build of quality!
The eager 2-stroke, 49cc single cylinder engine fitted with our easy start pull starter, has plenty of zip for that excited junior adrenaline seeker.
Responsive acceleration, front telescopic forks, rear mono shock suspension, disk brakes, motocross styling and big bike attitude, makes this the perfect choice for them. Simple to ride, its fully automatic, so just twist the throttle and go.
Brake levers on the handlebar activate the front and rear brake just like on a bicycle.
The COBRA range has been predominantly designed for kids 5 up years and up, with a maximum weight capacity circa 60KG WHICH is nearly an adult
Having said that with a wheelbase of 112cm, a low seat height of 61cm, this bike is commonly purchased for ages 4+ at the parents discretion, and is suitable for gentle off road use.
YEAR AFTER YEAR OUR BEST SELLER
FOR THE PRICE UALITY IS AMAING IDEAL FIRST BIKE
A full on motocross bike it's not. A full on Fun Bike it most certainly is.
| | |
| --- | --- |
| Body Material | Plastic |
| Brakes | Disc Brakes |
| Carburetor | High Performance Upgraded |
| Clutch | Automatic |
| Cooling | Air Cooled |
| Dimensions | L122cm - Seat H62cm - Handlebar H82cm |
| Engine Oil | Pre Mix |
| Engine Spec | 2 Stroke - Single Cylinder |
| Engine Type | Petrol Engine |
| Frame | Chromoly Steel |
| Fuel | Unleaded with Pre Mix Oil |
| Fuel Capacity | 2.0 Litres |
| Gears | Automatic |
| Gross Weight | 22 Kg |
| Kill Switch | Rocker On-Off |
| Max Rider Weight | 60 Kg |
| Motor Size | 50cc |
| FULLY BUILT AND TESTED | |
| Restrictable | Throttle Restrictor |
| Safety Features | MIRA Tested |
| Seat Height | 61cm |
| Start Type | Pull Start |
| Suitability | Age 12+ |
| Suspension | Front forks / rear mono shock |
| Terrain | Gentle Off Road |
| Throttle Type | Twistgrip |
| Top Speed | Dependant on rider weight and terrain |
| Tyres | Motocross tyres |
| Upgradable Performance | Yes |
| Warranty | 1 YEAR |
| Wheels | F: 10 inch - R: 10 inch |
----------------------------------------------------------------------------------------------------------------------------------------------------------------
YAMAHA PW 50 (Please call for latest+best price) FULL PRICE €2095.00 NOW €1895.00
WE HAVE BEING SELLING THIS BIKE OVER 15 YEARS A LEGEND IN OFF ROAD
FROM the home of kids dirt bikes in Ireland we now are TAKING orders for Famous Yamaha Pw 50
PLEASE inquire about price we will beat anyone out there
WE HAVE kids dirt bikes FROM €295.00 cheapest prices in Ireland
WE HAVE kids quad bikes FROM only €495.00
WE don't just sell you a bike you GET THE FOLLOWING FREE
2 FREE services / COST price on any protective gear you may need / FREE phone help / FREE help at our shop for life pop by any time and we will give your bike a free check over NO COST at all
WITH us you also get FULL parts and LABOUR warranty
WE also will trade back in your bike if you want a bigger or EVEN just buy it from you
---------------------------------------------------------------------------------------------------------------------------------------------------------------
NE CW 50 START 50 cc HIGH QUALITY KIDS BIKE € 795.00
AMAZING BIKE BETTER THAN BIKES 3 TIMES ITS PRICE
AMAZING NEW KIDS DIRT BIKE FROM MUCKANDFUN IRELAND NUMBER 1
CW 50 Start all new bike for 2018 season
ELECTRIC start
FOUR Stoke engine
SMOOTH easy fully automatic simple to use
IDEAL kids quality first ever dirt bike
FOUR stroke engine
BUILT and tested in Wicklow by us
CW is the company we work with . They have won the Uk pit bike racing this year first ever British factory team to do that . We even build cw bikes that can cost up to €5000.00 gives you an idea of the speck and quality
FULL 1 Year parts and labour warranty
WILL sell out very quickly
SAFETY lanyard
Safety Full Chain-guard
Upside Down Front Suspension high quality
Performance Hydraulic Mono Rear Shock
Hydrualic HSK Caliper Front & Rear Disc Brakes
Straight Through Performance Exhaust System with decibel killer insert
MX Tires
FULL 1 YEAR PARTS AND LABOUR WARRANTY
-------------------------------------------------------------------------------------------------------------------------------------------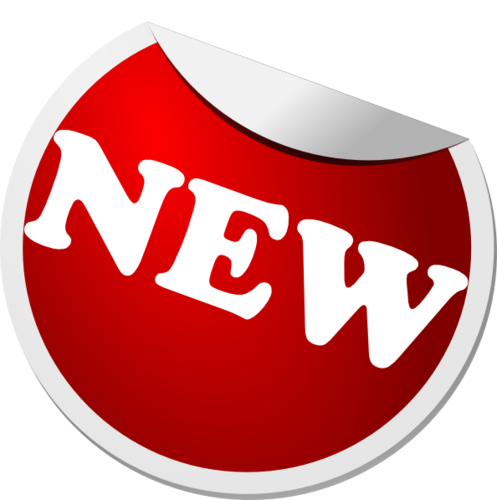 NEW COBRA ELECTRIC KIDS DIRT BIKE €495.00
OUR BIGGEST NEW KIDS BIKE LAUNCH IN YEARS
36 VOLT 500 WATT
A REAL KIDS ELECTRIC DIRT BIKE
OUR famous Cobra E Bike is NOW here
THIS is not your toy store bike BUT is exactly the same as our petrol ONE but with 36 volt 500 watt motor
SPEED regulator controlled by key so you have different setting for the new novice riders . You can have it as slow as fast walking
AS usual with muckandfun FULL 1 year parts and labour warranty
FULL price was €650.00 so serious value for such quality
REAL working suspension
DISK brakes all round
POWERFUL electric motor
SUIT ages from 5 aprox to 10
BEING silent is use you can use your kids dirt bike anywhere
LARGE knobby tires. The battery can be removed and charged separate from the bike for convenience
SLEEK well engineered Dirt Bike
WITH some electric kids dirt bikes selling for €2000.00 this is a great way to get them started in a safe and cool way
WE also do Electric Quad version
SMALL and light enough to be put into the back of a car
Range up to 20km LOTS of dirt bike riding
YOU get 2 free services - YOU get cost price on any gear you may need - YOU get free phone and help at our shop for life
ORDER TODAY GET DELIVERED TOMORROW ANYWHERE IN IRELAND
ALLOY Wheels
SPECIAL Rare Earth - Neodymium Magnet FOR better performance
--------------------------------------------------------------------------------------------------------------------------------------------------------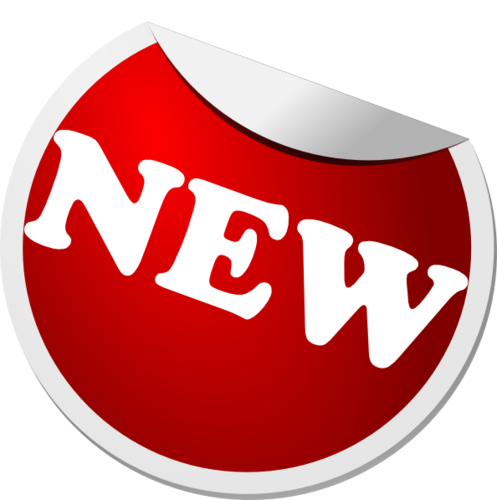 CW 90 KIDS PIT BIKE € 895.00
THIS BIKE IS A WORK OF ART
FULLY AND SEMI AUTO IN ONE BIKE
FORGET the rest OUR best ever Kids dirt bike LAUNCH
INSTEAD of 50 - 70 cc you get a bike does it all at 90 cc
FULLY and Semi auto best of both worlds
AMAZING Quality - Speck - Looks -
CW bikes where the first Uk manufacturer to win the UK Pit bike Championships and this is a bike by them
BUILT tested by us in Wicklow
FOUR stroke engine
OUR first ever EVER kids pit bike to have electric and kick start
ELECTRIC start offer the benefit so kids can start their own bike
QUALITY disk brakes all round
SEMI and also automatic . You can use with or without gears so kids can learn easy
PROPER Mx style quality tires
MX wheels
STUNNING looks
PROPER Suspension for field - road - tracks
LOW noise smooth four stroke engine for ease of use
IN COMPARISON TO Honda - Yamaha at over €2k which we also sell with CW 90 START you get a proper bike with all the modern features . Yamaha Honda you get drum brakes - little of no suspension - Tires from a Bmx bike - No features - WELL over priced bikes compared to this one . This bike should be the dearer one . Picture in advert of crf 50 Honda beside our kids pit bike speaks for itself
FULL 1 year PARTS and LABOUR warranty
YOU get 2 free services
WE ALSO DO THIS BIKE IS A 50 CC VERSION FULLY AUTO
---------------------------------------------------------------------------------------------------------------------------------------------------------------
NEXT UP OUR COBRA 4 STROKE € 640.00 ELECRIC START
BRAND NEW DESIGN FOR 2018
EXCLUSIVE TO MUCK AND FUN
SIMPLE PUSH BUTTON START
NEW 2018 DESIGN
Built and tested by us in Wicklow
Stunning bike and serious value for money
AMAZING VALUE FORT SUCH HIGH QUALITY
Comes in

RED

-

BLUE

-

GREEN

-

BLACK -

ORANGE

Cobra 50 4S Mini Dirt Bike
This latest unbeatable offering from Muck and Fun is ideal for all the family including mum and dad!
As the Cobra 4S is a 4 Stroke it does not require pre-mixed fuel and runs on standard unleaded. It also features a push button electric start!
The Cobra is equipped with hydraulic suspension to smooth out bumps; and chunky tyres to give stability and grip.
Kids that can ride a bicycle can ride the Cobra!

Special Features:

- Simple push button electric start
- Fully automatic - Just rev 'n go
- Soft power delivery
- Chunky off road tyres
- Uprated hydraulic front forks
- Easy for any child or parent to operate
- Very low maintenance
- Will fit in the back of most hatchbacks
- Strong enough for mum and dad to ride too!
- Brand new frame design
- Extended rear swinging arm
- 3M Graphics kit
- A fully enclosed chain
- Rocker style kill switch
- Reinforced brake levers
- Chrome handlebars
Wavy disc brakes
Support: Unlike most other online retailers, Muck and Fun offer a full backup service and FREE technical support to all of our customers.
We stock standard parts for all our bikes and buggies and have an expanding range of performance parts available.
Fully automatic - Just rev 'n go
- Soft power delivery
- Chunky off road tyres
- Uprated hydraulic front forks
- Easy for any child or parent to operate
- Very low maintenance
- Will fit in the back of most hatchbacks
- Strong enough for mum and dad to ride too!
- Brand new frame design
- Extended rear swinging arm
- Rocker style kill switch
- Reinforced brake levers
- Chrome handlebars
---------------------------------------------------------------------------------------------------------------------------------------------
REVVI electric kids bike/SCRAMBLER (GREAT VALUE) € 375.00
SIMPLE RELIABLE ELECTRIC FUN
COMES TO BUILT TESTED READY TO US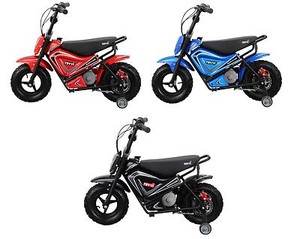 WE always bring you the latest in fun at a great price for kids
A scaled-down, electric-powered motor bike that has been specifically designed for kids. Start them young on the slow speed setting with the balance wheel kit fitted. Then watch them improve and progress to the faster speed setting balancing on their own. Features hybrid tyres suitable for on and off road use & a chain-driven motor that delivers reliable performance.
Age:
Slow speed setting with balance wheels fitted – 3 years +
Fast speed setting or without balance wheels fitted – 6 years +
Please note the riders age is always at the parent or guardian's discretion!.
Max rider load: 75kg
Bike weight: 23kg
Batteries: 24V (2 x 12V 10AH) sealed lead acid rechargeable batteries.
Motor: 250w
Seat height: 43cm
Easily removable balance wheel kit.
Large pneumatic hybrid tyres suitable for on and off road use.
Two speed settings: Slow speed - Approx 5mph Fast speed - Approx 12mph
Please note speeds stated may vary depending on riding conditions and rider weight.
Battery life of up to 1 hour of constant use.
Charge time: 4 - 6 hours.
Twist and go throttle with battery level display.
ALL NEW LIMITED EDITION COBRA MXR 2 (TWO STROKE )
FULL KTM 50 Copy at a quarted of the price
Limited supply for 2017
Just in and designed by us to give you the best
THIS IS A HIGH power 2 stroke mx kids bike
For a bike of this speck you would pay a lot more
ktm 50 = €4500.00 our MXR 2 is €675.00
Race drived two stroke engine fastest in our range
Full chrome race exhaust for real mx action
Simple easy reliable kick start
As always with us we build and test all we sell
Disk brakes
High speck mini dirt bike
50cc two stroke race engine
Proper kids mx race or fun bike
Stunning in real life
Full chain guard
White powder coated frame
Frame is reinforced for any type of off road use
Mx style tires
Wavy disks
Brand new bike
This is taking mini bikes to a whole new level for price and performance
QUICKER than a Ktm 50 at €4500.00
STUNNING to look at
GREAT Value for a quality kids bike that you can go racing with
MX tires standard
PRO style foot pegs
FULL length chain guard
FULL RACE exhaust as standard
SAFETY bar pad
COMES with FULL muckandfun Warranty
BLACK wheels with chrome hubs
POWDER coated frame
THIS is pro level kids dirt bike not to be confused with other bikes
BEWARE fakes and copies of our kids bikes
--------------------------------------------------------------------------------------------------------------------------------------------
New model from our premium range SLAM Mxr 70 WAS € 999.00 ONLY €795.00
muckandfun very own design and build bike
THIS Kids dirt bike simply unbreakable best built bike there is
SMOOTH FOUR STROKE ENGINE TO MAKE LEARNING EASy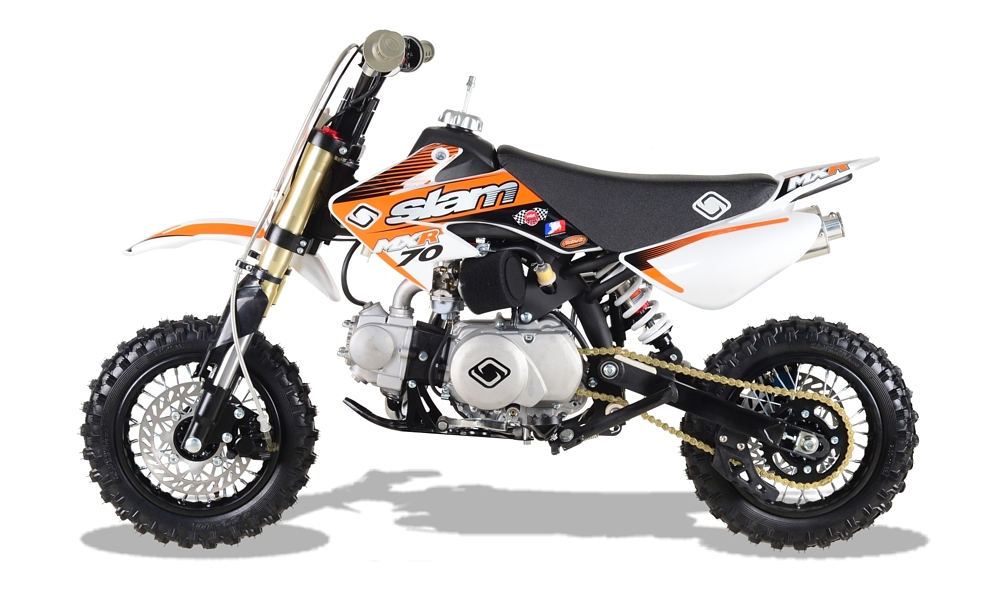 CAN BE USED AS FULLY AUTOMATIC OR SEMI AUTO WITH 4 GEARS NO CLUTCH
IRELANDS NUMBER 1 KIDS PIT BIKE BY FAR
IF YOU WANT THE BEST KIDS DIRT BIKE MONEY CAN BUY THIS IS IT
The slam MXR 70 is perfectly formed and incredibly tough and durable.Taking its geometry from the Honda CRF50, with low sculpted seat and 10" wheels, the JB3 sits at only 55 cm off the ground, perfect for any beginner or BIG KID alike (the MXR 70 will take a rider up to 15 stone).
The engine, although a 70 cc, is restricted in power by use of a small carb and a nice quiet small bore exhaust system. This only allows the engine to produce 4.5hp (fast enough for fun, but not likely to scare the wits out of a beginner)
It can be easily de-restricted with a big bore exhaust and a 22mm carb at a later date once the rider feels they may need a little more power.
This will take the engine to around 7hp and 55mph.
So there is plenty of scope for years to come.
The semi auto gearbox allows the rider to click through the gears without the use of a manual clutch
For first time riders, you can select 2nd gear by clicking up twice which allows the rider to ride the bike purely as an automatic with a top speed no greater than 20mph.
Once the rider is used to changing gear, the bike will be capable of around 40mph (if given enough open space).
SUPERMOTO Pit bike 10ten 90 (Kids/adults/FINANCE) € 1099.00
THIS BIKE IS RACED BY ADULTS AND KIDS NOW
WE ALSO DO A VERSION FOR ADULTS AS IN THE VIDEO
MAZING bikes we are the official importers for the full range of 10ten dirt bikes
BIG range for all starts at a 50 + 90 cc for kids € 795 and € 995.00 . We also do 125 for 140 Mx versions and full size 140 Supermoto , Just SEARCH 10TEN here on donedeal you see them all
THIS 90 cc was designed for the official Bambino race class for KIDS and Yes adults also race them
STUNNING design and value for money if Honda made this it be € 5000.00 .
JUST look at the quality and design in the pics
HUGE craze in Uk and now Ireland
Electric & Kickstart backup
4 Speed semi auto
Oil catch tray
Handguards
Quick action throttle
Crash bobbins
Footpeg sliders
10" mag wheels
Upside down forks
Full warranty
Home delivery only € 60.00
Part exchange welcome
Finance arranged
KIDS 50 cc Dirt Bike (Ktm replica now in 4 Stroke) €675.00
NEW MODEL JUST RELEASED FOR 2017
STUNNING KIDS DIRT BIKE
FOUR STROKE ENGINE WITH ELECTRIC START
TWO VERSIONS 2 OR 4 STROKE
AMAZING value in a quality new kids dirt bike
CONSIDERING a new Ktm 50 can be €4500.00 this makes this bike unbeatable value
ITS our new model KTM 50 Replica now in four stroke
OUR 2 Stroke version is same price and thousands sold proves the quality and looks of the bike
PRO style foot pegs
MX Style handle bars
BRAIDED hosing for better braking all round
ELECTRIC start
BLACK wheels with chrome hub
DISK brakes front and back
SAFETY bar pad
MX style tires
UP to 60 kph but bike delivers power safely and slowly making ideal to start with
GOLD quality front forks and rear suspension adjustable
KTM styling
FULL 1 year parts and labour warranty
FULLY automatic twist and go
ALL new kxd pro 50 sx (REPLICA of Ktm Great value) €695.00
SAVE € ON A NEW KTM
ONE OF OUR BEST SELLING KIDS DIRT BIKE
AMAZING value - quality - Performance - Looks
KTM 50 new is €4000.00 (talk about over priced) our bike ONLY €695.00 great way to get kids mx racing or just for some muckandfun
STUNNING looking bike
PRO style foot pegs
MX Style handle bars
GOLD forks
BRAIDED hosing for better braking all round
DISK brakes
FULLY adjustable rear race shock
FULL race exhaust
SOUNDS like a full on proper race mx bike
CHROME wheel hubs with black rims
FULL race clutch
BANG up to date 2017 plastics for superior styling
KICK start
FULL warranty
THEE all new kxd pro 50 sx is a gamw changer price wise and makes getting off road riding a quarter of the price
10TEN 90 r KIDS dirt bike (Amazing Quality-Design) € 895.00
CHECK OUT THE VIDEO SHOW THE QUALITY OF THE BIKE AMAZING
1 YEAR PARTS AND LABOUR WARRANTY
SIMPLY an amazing kids drit bike 10TEN 90 R kids Pit bike
SERIOUS value WAS € 999.00 Video show how good this bike is
WE also do cw 50 / Pw 50 / Ktm 50 / Cobra / Slam 70 plus loads more
FULL 1 year parts and labour
WAY better built - value - speck - performance - quality than Honda or Yamaha we know as we sell them all
IF Honda built this bike it would be € 3500.00 at ONLY € 795 YOU CANT GO WRONG
DISK brakes
SIMPLE to use fully automatic
ELECTRIC Start
HIGH Quality upside down front forks
MX style motocross wheels
STUNNING looks
BUILT to last a life time
IDEL kids first dirt bike suits age 6 to 10 aprox
FOUR stoke engine
NO weight limit at all EVEN mam and dad can have a go its strong enough to do it
STUNNING kids bike highly recommended
NEW MODEL TEN10 50 CC FULLY AUTOMATIC KIDS BIKE €795.00
STUNNING LOOKING BIKE WITH ELETRIC START
IDEAL QUALITY KIDS FIRST DIRT BIKE
SIMPLY TWIST AND GO

ALL new just released for 2017 our all new TEN10 mx50r
AMAZING BIKE quality machines like this by Honda Yamaha go for €3000.00
AS with all muckandfun quality bike so you get full 1 year warranty
BIKE in video is our slam mxr 70 which is slightly bigger but gives you an idea of the quality of our bike
THIS bike is built like a tank will last a life time
CHUNKY style mx tires
BLACK wheels
FULLY Automatic if they can ride a bike they can ride this bike
DISK brakes
MX style black handle bars matching the black frame with PRO Mx bar pad
AN exact copy of full size my bikes
FOUR stroke engine no mixing petrol and oil
SMOOTH power delivery for beginners
GOLD inverted forks fully adjustable
OLDER KIDS TO ADULTS CW 125 € 895.00 (SEMI AUTO NO CLUTCH)
GREAT VALUE BIKE FOR THE SIZE SUITS ALL
SIMPLE AND EASY TO USE AND LEARN ON
1 YEAR WARRANTY
BIKE has twin disk brakes
EASY kick reliable kick start
FULL warranty
GET IT DELIVERED TO YOUR HOME BUILT TESTED READY TO GO FOR ONLY € 60.00 ANYWHERE IN IRELAND
HI TENSILE STEEL, LIGHT WEIGHT MIDSIZE SDG FRAME IN BLACK
USD FRONT FORKS
260M VOLT REAR SHOCK
CW WHEELS 14" / 12" BLACK HUBS BLACK RIMS
AGGRESIVE KNOBBLY TYRES.
TWIN POT FRONT BRAKE SYSTEM WITH A 190MM WAVEY DISC.
LARGE SINGLE POT REAR BRAKE SYSTEM WITH A 190MM WAVEY DISC.
SEAT HEIGHT - 750MM
GRIPS - RENTHAL STYLE
EXHAUST - BIG BORE CNC RED TIP CAN
APPROX 65Kgs
CW CNC
CAST STEEL FOOTPEGS
BASHGUARD
LOVELY SOUNDING BIKE
IDEAL STARTER OR JUST FOR SOME MUCKANDFUN A NEW BIKE AT THIS PRICE HAS NEVER BEING DONE BEFORE
SLAM MXR 125 ONLY € 995.00 (Suits age 12 aprox to adult)
DESIGNED AND BUILT BY US
VERY FAMOUS BIKE FOR PRICE AND QUALITY
BULLET proof designed to last a life time
DESIGNED by us AND built in Wicklow supporting Irish Jobs
SLAM LIFAN BIG BORE RACE ENGINE - 125cc
4 STROKE - SINGLE CYLINDER
AIR COOLED
9:5:1
9.5HP MEANS up to 60 mph FUN
KICK START
HEAVY DUTY WET MULTI PLATE
4 SPEED MANUAL - N1234
HYDRAULIC DISC BRAKES FRONT AND REAR
DIAMOND STEEL
ALLOY USD FORKS 650mm (100mm TRAVEL)
NITROGEN CHARGED ADJUSTABLE SHOCK
290mm (80mm TRAVEL)
SLAM also comes in 70 cc semi auto and 140 cc
BUILT proof bike very famous in Ireland
OLDER KIDS AND ADULTS 10TEN 125 AND 140 (THESE ARE ON PIT BIKES SECION
125 = € 1175.00 AND 140 = € 1250.00 CLICK ON ABOVE PIC
CW 140 RACE WINNING PIT BIKE ONLY € 1195.00 IN PIT BIKE SECTION CLICK ON PIC
TO CELEBRATE THE LAUNCH OF OUR ALL NEW CW 140 S Big Wheel Pit bike
€ 10.36 per week over 3 years terms apply
2018 VERSION
CW first British bike manufacturer to win the Uk,championship
BUILT - TESTED by us in Wicklow
WE included loads of speck from the race team to make THIS the best value - quality - Performance dirt bike for sale in Ireland
WE do all the main brands 10TEN - M2R - STOMP - LMX - DEMON but this bike blows them all away
NEW VOLT V2 770MM USD ADJUSTBLE FORKS WITH SILVER NITRATED STANTIONS CNC MACHINED LEGS WITH MASSIVE 8' OF PLUSH TRAVEL FINISHED CNC CLAMPS
310M DNM FULLY ADJUSTABLE REAR SHOCK
CW BIG WHEELS 14" AND 17", RED HUBS BLACK RIMS
KENDA CARSLBAD TYRES
TWIN POT FRONT BRAKE SYSTEM WITH A 220MM WAVEY DISC.
LARGE SINGLE POT REAR BRAKE SYSTEM WITH A 190MM WAVEY DISC
LIGHT WEIGHT MIDSIZE FRAME, TWIN SDG LATTICE CRADLE
CWR 140CC ENGINE RACE SPECK MEANS 70 MPH
MULTI PLATE WET CLUTCH
ALUMINUM EXTENDED MX SWINGARM
HANDLEBAR CW RACING ALUMINUM DIAMETER 28/22mm
RENTHAL STYLE GRIPS (RED)
FRONT SUSPENSION - VOLT V2 FULLY ADJUSTABLE COMPRESSION AND REBOUNDS - USD 770mm
CNC CLAMPS - ALUMINIUM CLAMPS ANODIZED RED
GRIPPER Style seat cover
THROTTLE – HALF TURN QUICK RESPONSE
BRAKE AND CLUTCH LEVERS – FOLD BACK LEVERS
FUEL CAP ALLOY
FOOTPEGS - NEW JS WIDE FOOT PEGS
REAR MUDFLAP
---------------------------------------------------------------------------------------------------------------------------------
-------------------------------------------------------------------------------------------------------------------------------------
OLDER KIDS AND ADULTS DIRT BIKES ALSO ON THIS PAGE CLITCK BELOW FOR LINK
-------------------------------------------------------------------------------------------------------------------------------------
Please be well assured we are not here just to sell you a bike we will 100% guarantee advice which will make sure you get the right bike suited to you.
---------------------------------------------------------------------------------------------------------------------------------------------
Order today get tomorrow!
We

are not only here to sell you a bike but to offer your

expert advise and service.
We

are here

year round

for you.
We

give

Free

First

and now

Free Second

service.
We

give

free check

over any time for life.
Everything

we sell we also take back for

trade in

.
What ever it take to give you the

best service possible

we will.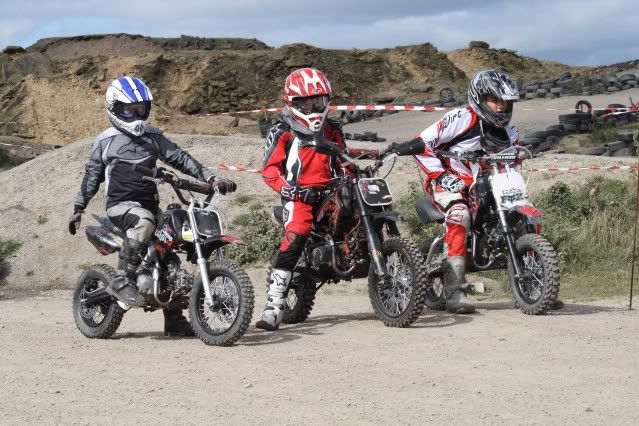 CLICK ABOVE FOR OUR RANGE OF KIDS AND ADULTS PIT BIKES
PRICES SUBJECT TO CHANGE/SPECK CAN CHANGE WITH MANUFACTURER UPGRADES